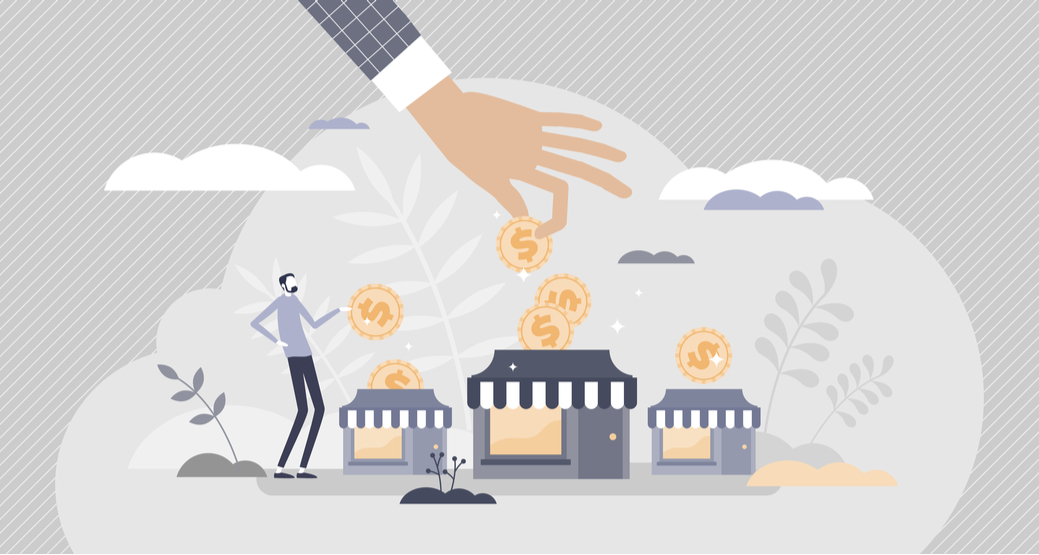 The Australian government supports innovation by empowering citizens to become more innovative through funding, grants, programs, policies and education.
Access to these resources encourages new practices that further the implementation of innovation in all areas of life.
Below is a summary of six different programs, resources and grants that the government has created to further encourage its people to innovate.
From the electronic pacemaker (1926) to the 'black box' flight recorder (1958) and even Wi-Fi (1990s) and Google Maps (2003), Australia has always had a strong focus on pushing the boundaries of what is thought to be possible. With dynamic links between public sector, private sector and academia, the resources and initiatives below work to maintain Australia as an innovation leader on the world scale.
1. National Science and Innovation Agenda
On December 7th, 2015, the National Science and Innovation Agenda was announced. This agenda committed $1.1 billion over four years and 24 measures focused on science, research and innovation. This agenda highlighted four key pillars:
Culture and capital which incentivised investors with tax breaks for early-stage investments, improved tax breaks for founders and reformed insolvency laws.
Collaboration between science, research and innovation.
Talent and skills to promote talented and skilled individuals and organisations.
Government as an exemplar to display practices and role model behaviour.
Currently, the agenda is finding purpose in early learning and schooling through high-quality STEM education. Promoting science, technology, engineering and maths to students instilling interest and passion at a young age.
Businesses, entrepreneurs, and inventors can find support through research block grants and linkage project schemes. The National Engagement and Impact Assessment will determine the social, economic and other benefits gained from university research while providing incentives for industry and university collaboration.
Click the following link to learn more: https://www.minister.industry.gov.au/ministers/pyne/media-releases/agenda-transform-australian-economy
2. CSIRO Innovation Fund
The Commonwealth Scientific and Industrial Research Organisation (CSIRO) fund enables start-ups, SMEs, and researchers to more successfully bring their innovations to life through funding, programs, and commercialisation assistance.
This support helps co-investment in start-up companies and bridges the gap between science and industry. It allows innovators to meet halfway with industry by enabling scientists and innovators to get their product to market more rapidly and position themselves more attractively for further funding.
To learn more, apply for funding, or apply to join one of their programs, click the following link: https://www.csiro.au/en/work-with-us/funding-programs
3. Grant Search Tool
One of our favourite resources that the government provides is their grant search tool. This tool encompasses all grants offered by the Australian Government. You may be surprised to learn just how many opportunities are out there that people don't take advantage of. A big reason for this is that people just don't know where to look. There is a vast array of industries covered under the search tool from agriculture, forestry and fishing through to professional, scientific and technical services.
These grants offer funding and support programs from across the government to help businesses grow and succeed. Find what is available through simple page navigation, your postcode and a few follow up questions about your industry, your location and your goal as a business. From there a full list of eligible grants will be displays and can be applied for by your business.
Check out what grants you may be eligible for here: https://www.business.gov.au/grants-and-programs
4. AUS Trade Landing Pads
AUS Trade Landing Pads provide market-ready Australian start-ups access to the world's most renowned hubs including San Francisco, Berlin, Singapore, Tel Aviv and Shanghai.
This resource helps to take businesses global through introductions to networks of investors, access to a community that supports Australian entrepreneurs, a 90-day residency in a co-working space and tailored advice to help grow your business.
For more information or to apply, check out their website: https://www.austrade.gov.au/landingpads
5. Department of Industry, Science, Energy and Resources Entrepreneurs' Program
The Department of Industry, Science, Energy and Resources Entrepreneurs' program provides a network for business advisors, resources, and funding to help small to medium enterprises.
This program enables SMEs to be more productive and competitive to attract investors. This is done while commercialising their products and working with the research sector to solve unique problems.
The program helps to transform businesses through unique services such as financial support and expert advice.
Some of their available programs include the Growth Roadmap, High Growth Accelerator, SMART Projects and Supply Chains grants, along with innovation contacts and accelerating commercialisation grants.
For more details about their grants and programs click here: https://www.business.gov.au/grants-and-programs/entrepreneurs-programme
6. Department of Foreign Affairs and Trade
The Department of Foreign Affairs and Trade has programs that are all dedicated to supporting innovation as the driving force of change beyond Australia's border.
There are several initiatives that further foreign policy and help Australia keep a competitive edge on the world scale.
The Global Innovation Fund (GIF), a not-for-profit social-first investment fund that acts as a 'venture capital for fragile places. GIF finances dynamic innovators and entrepreneurs which cost-effective, evidence-based solutions have the potential to measurably improve the lives of millions of people living on less than $5 a day.
The Scaling Frontier Innovation (SFI), this program supports innovative social enterprises in the Indo Pacific to scale their development impact, with a strong focus on economic recovery and climate resilience.
The Launch Food; has supported innovators and entrepreneurs with big ideas to enable people in the Indo-Pacific to make healthy food choices and address the problem of malnutrition.
The Innovation Resource Facility (IRF) provides the Australian development program with efficient access to high quality technical advisory services in frontier fields of aid and development. The IRF has been designed to provide access, more broadly, to non-development-related innovation skills to enhance DFAT and other Commonwealth Government departments' innovation capabilities.
MIT Solve Youth, Skills and the Workforce of the Future Challenge, this challenge supports organisations that teach disadvantaged youth in the Indo-Pacific skills for the workforce of the future. From the initial eight Challenge winners, the projects support two of the most successful winners to scale their projects.
GSMA Ecosystem Accelerator and Seed stars World Competition is an innovation-focused fund for mobile-technology start-ups that is jointly funded with the UK Government. The Ecosystem Accelerator identifies new business models to achieve scale and demonstrate how to better use mobile technology to deliver development impact.
To find out more about these initiatives, visit their website here: https://www.dfat.gov.au/development/innovationdfat
How Nectir Supports Australian and Government Innovation
Nectir is an innovation management platform that focuses on collaboration, strategic alignment, and rapid evaluation. Both in partnership with the government and on our own, Nectir has helped facilitate innovation programs that produce great impact. We have had the privilege of working with such organizations as the Australian Army, Australian Airforce, University of Adelaide, YMCA Australia, and more.
By following our proven blend of software, creative services, and consulting services, we are able to provide customised programs for all of our clients that produce real results.
In response to COVID-19's impact on Australia and the world, Nectir developed a free initiative called ONE IN / ALL IN, which provides free resources, free access to Nectir, and educational webinars to help organisations big and small, effectively adapt and thrive despite the economic challenges.
To learn more about how we can help support your organization's innovation, reach out to us and book a call HERE.