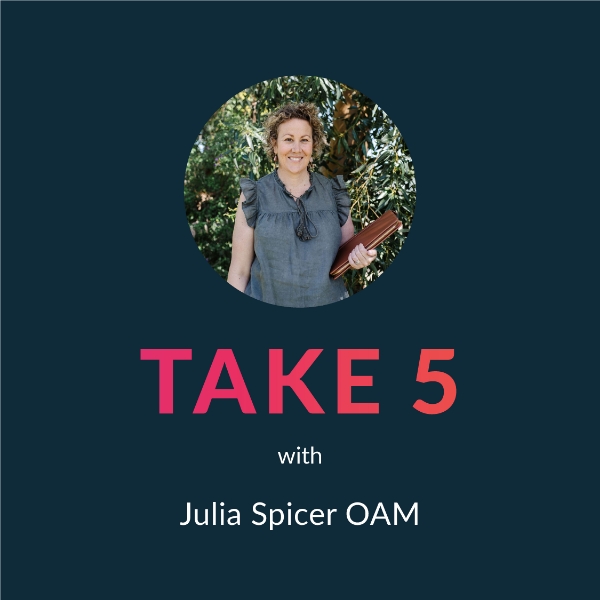 Julia Spicer OAM is Managing Director of Engage and Create Consulting. Julia's focus is to support the viability and vibrancy of businesses and community organisations across regional Australia. In addition to Engage and Create Consulting Julia is Queensland Chief Entrepreneur, Chairperson for Global Entrepreneurship Network Australia, and a Member for the Innovation and Advisory Council.
As a prominent figure in entrepreneurship and innovation, what aspects of the Global Entrepreneurship Congress (GEC) have you found most valuable for fostering international collaboration and building a unified global ecosystem?
Understanding that the challenges we have are similar regardless of where we are innovating in the world was a massive take home for me from GEC 2022 in Saudi Arabia. I am looking forward to reconnecting with contacts from around the world in a few weeks and understanding how current global conditions impacting their ability to innovate and grow their business and alternatively understand trends in the rest of the world that may not be in Australia yet.
With your extensive experience, could you share an example of a challenge you've faced in your entrepreneurial journey that required innovative thinking to overcome? What lessons did you learn from that experience?
I think most regional businesses are constantly dealing with challenges which is why we are innate entrepreneurs. I have had to learn how to combine online programmes with face to face customer engagement given I live in a region with a low population.
The GEC emphasises actionable intelligence and collective action. In your view, what role does shared knowledge and collaborative initiatives play in accelerating innovation and business growth on a global scale?
I think the GEC allows people to understand the value of collaboration and sharing both wins and losses in a safe space so that we can support other entrepreneurs globally to learn from experiences of others and move more quickly towards their definition of success.
Entrepreneurship often involves navigating uncertainty and taking calculated risks. Can you highlight a situation where you had to make a pivotal decision for your venture amidst uncertainty? How did you approach it, and what factors guided your choice?
I have had situations where regardless of initial considerations the outcome has not been what we expected and therefore we needed to make decisions to stop programmes or pivot away from ideas that we were invested in. This can be difficult if we are attached emotionally to what we are wanting to do in our businesses and so it is important for me to be able to come back to the reason I am doing activities and the outcome I want in the long term.
The GEC brings together diverse voices from over 200 countries. How important is cultural intelligence and adaptability when it comes to creating an inclusive global ecosystem for entrepreneurship? Could you share an experience that highlights the significance of understanding different cultural perspectives in business?
Anytime I can get an alternative perspective on the work that I'm doing I take it. If we all look the same, sound the same, and have the same experiences we are missing a massive opportunity to identify a new or different path. I loved the opportunity to meet so many different cultures at GEC 2022 and I look forward to doing the same in Melbourne for GEC 2023.